Top 165 Graduation Status for Facebook and Whatsapp
You burned the midnight candle and conquered seemingly endless exams. Now, you finally made it! School life is not just about endless studying. You also met classmates who became your long-time friends and witnessed how your family supported you all the way.
Graduation is the day we put on our gown, doff our hat, strut, smile, celebrate, and earn that diploma. You now own a certificate or degree that you can use to reach your career goals. So share this beautiful and proud moment with our friends and family with a graduation status or funny graduation captions for Facebook and WhatsApp.
Funny Graduation Status
Have you always been the funny guy or girl in your class and friends? During the most tearjerking day of a student's life, you can still give your followers a good laugh with a caption about myself. Like posting sarcastic quotes about friendship and funny quotes about exams, you can also turn your college memories into a funny college graduation announcement!
With Facebook being the ultimate platform to be who you want to be, inspire your friends and make them laugh with your funny graduation by posting the memory captions online. Celebrate the joy of this beautiful achievement wherever you are. Learn to compose a status for Facebook and write funny quotes about pictures for graduation using the samples below!
Let's all clap for the new graduate in town.
I have endured and now it's time to relax; happy graduation to me.
After passing through the rigorous learning at school, it's time to let my signature become my autograph.
Today's my graduation; I want to scream and shout.
Finally, I won't pay to work but start working to get paid. Big congratulations to me.
"I wish to be a graduate", here I am I guess.
Graduation marks the end of studies, and it also marks the start of a new life.
This piece of paper here is worth celebrating.
From a believer to an achiever. Thank you!
I finished what I started. Kudos to me!
All that stands between the graduate and the top of the ladder is the ladder.
Shout out to the new graduate in town; that's me!
The roots may be bitter, but the fruit of education is sweet.
Welcome to the world which is full of uncertainty but also many opportunities.
School's out and I'm out.
No more waking up at 6 am; we are waking up earlier than that now.
To my lecturers, thanks for terrorizing us.
Today marks the start of my professional status.
A bright future lies ahead of me; it's dazzlingly.
I did it, let's party!
I graduated, so now I'm like all smart and stuff.
Did everyone see that? Because I will not be doing it again.
I'm 100 percent certain that I am zero percent sure of what I'm going to do.
Congratulations on four years of pretending your third pick school was your first choice.
Congrats on getting through the easiest part of life.
It's about damn time.
Pick me. Choose me. Hire me.
Now, it's hotter in here by one degree.
This wasn't like High School Musical at all.
Well, I am not usually one for speeches, so goodbye.
Wow, I'm released from my four years sentence.
'ld like to thank the Internet, Google, Wikipedia, Microsoft Office and Copy Pest.
I woke up like dis… Just kidding, it took four years.
The tassel was worth the hassle.
I've already forgotten everything.
When they hand you your diploma, keep moving. Just in case they try to take it back.
Thank you Mom, Dad, and coffee.
I owe my diploma to coffee.
Welcome to the real world, they said. It sucks, but you're going to love it.
All you need is faith, trust and a little bit of pixie dust.
At graduation you get to wear a cap and gown, but it's a good idea to also wear something underneath it.
If life is not smiling at you, give it a good tickling.
We have to dance it out. That's how we finish.
Now that you've graduated, just remember: Bosses don't usually accept notes from your mother.
Get ready for a sparkling future as you celebrate your graduation.
When studies end, the real battle of life starts…. Have a happy graduation.
Graduation Thank You Quotes
It's simply not enough to post simple text to tell people the importance of their journey as students. Besides graduation puns, post your passionate feelings and exude the joyful atmosphere with the perfect words and expressions for graduation! Discover short and long messages that lighten up everyone's day and remind students of their goals and how exciting graduation can be. 
Also Read >>> Best Bio for Facebook in English
Here's the proof that hard work and determination pays.
I've made many sacrifices for this, and now, I have emerged triumphant.
Dream big, dream wide, dream deeply; impossibility is not a possibility. As a graduate, I'll forever cherish these words.
Never be scared of making mistakes because they make the best teacher in life.
Education is one of the most significant opportunities I received.
I feel ready and excited to take over the world.
Today brings me steps closer to my desired future.
What feels like the end is often the beginning.
The future belongs to the people who dream and who believe in their dreams.
Time has come to use all our knowledge in real life.
The future is in our hands. It belongs to us.
Indeed, hard work, effort, and passion pay off. 
I have a key to unlock my world and a passport to freedom. That's education.
Isn't it funny, day by day, nothing changes, but when you look back, everything is different.
This graduation marks a stepping stone and a ladder for greater possibilities.
Life gives you a second chance called tomorrow; as a graduate, every day would be an adventure for me.
The courage they say is not the absence of fear but the action in the presence of fear. Wishing myself good luck as I take risks as a new graduate.
It's not the years in your life that matters but the life in your years that matters. Live your life to the fullest.
Graduation marks the beginning of more enormous challenges to face and conquer.
Learning is like a sponge to me. I won't ever stop soaking it up.
Persistence is what makes a river cut through rock.
Learning is for a lifetime; you never graduate from experience.
Graduation may close a door in one's life but it opens a thousand others.
Whatever you do in life, make sure you always follow your heart and intuition.
Success is that mountain which keeps you ahead as you climb it.
Question, understand, appreciate, learn and grow.
The best way to predict the future is to create it.
The best view comes after the hardest climb.
What feels like the end is often the beginning.
I wish myself and other graduates all the success and happiness in life as we go out into the world.
It takes courage to grow up and become who you really are.
Congratulations to me as I've completed my foundation. I am now ready for future achievements.
With enthusiasm, I will venture into this world as a new graduate.
I didn't come this far to only come this far.
I never dreamed about success. I worked for it.
I am ready to face any challenge that might be foolish enough to face me.
If you can find a path with no obstacles, it probably doesn't lead anywhere.
Don't tell me the sky's the limit when there are footprints on the moon.
The future belongs to those who believe in the beauty of their dreams.
Do the best you can until you know better. Then when you know better, do better.
You're off to great places! Today is your day! Your mountain is waiting, so get on your way!
Go forth and set the world on fire.
"Never let your enthusiasm fail when you face failure…. Keep working to achieve
It is all about the mindset…. You really can if you think you can.
Dreams give us the energy to move ahead in life…. If you can imagine it, you can make it happen.
"If you wish to accomplish something big, you have to work hard for it.
I experienced both good and evil while in school. As a graduate, I'll cherish these memories.
I'm ready to make an impact and to do something new and great in the professional world. Watch out!
Photo Caption for Graduation
When the graduation season or month has come, everyone showcases their photos on Facebook and Whatsapp status. Graduate pics, videos, or clips indeed capture important moments of our lives. But when you add short, captivating pics quotes, pictures about graduation become extra special for your friends, family, and classmates online.
Make it short and sweet like on Instagram or straightforward to tell people what you're up to after this grand moment of your school life. Fewer words create a powerful impact on your grad pics ideas, and so should your graduation caption too. But writing them can feel like writing a graduation poem. To help you out, search among the samples below and simply copy and paste them on your WhatsApp and Facebook graduation images!
Check this out! >>> Birthday Wishes for Facebook
Happy graduation to me; indeed it was an exciting journey.
Congratulations to myself as I embark on a new professional journey.
Don't cry because it's over. Smile because it happened.
And so the adventure begins.
On a job well done, I congratulate myself on this success.
Today is a day to reflect, celebrate and contemplate.
Finally, I will enjoy the fruits of my labor.
I see my future smiling at me.
He who reads will lead.
Thanks for believing in me. I didn't let you down.
I'm ready to explore this world of infinite possibilities.
These last few years weren't easy for me, but it was worth it.
It's a beginning crowned with a happy ending.
Thanks for the opportunity of receiving the most potent weapon: education.
With this knowledge, I shall fly and reach for the stars.
I dreamt, imagined, achieved, and now I am a graduate.
On this day, I am no longer a student but a professional.
I came in, blossomed, and emerged as a butterfly.
I achieved one of the biggest dreams of my life today.
Graduation is not an easy feat; happy graduation to me.
Dreams plus action is what makes a reality.
I'm transiting to a bigger place. Happy graduation to me.
Greater opportunities coming my way; happy graduation to me.
Victory is not an easy feat, but my persistence wo
As I go confidently following my dreams, I wish myself a success.
I've added a new feather to my hat. Happy graduation to me.
The future holds risks and uncertainty but also great opportunities.
Say it loud, say it proud; it's my graduation.
If you have the will, you can have it; congratulations to me for getting my degree.
Today is my day, it's my graduation day.
Everything we achieve in life is through effort.
I wish myself the very best as I set out on this professional path.
Yes you know, but can you do it?
The best provision for old age is education.
Life is an improvisation, school shares the tricks.
He who sows shall surely reap.
Hard works bring great rewards.
Dream, plan, believe, act and accomplish.
I'm an achiever; I've made momma proud.
I won't ever stop learning, dreaming and achieving.
Minds may also be parachutes for they guide you only when they are open.
Indeed, a journey without obstacles wasn't a journey at all.
To thine self, be true.
On the road to success, don't give up, never give up.
I won't cry but smile for it's not the end but a new beginning in my life.
I am a free bird; the architect of my future.
The experience is what makes education important.
Education guides one in the right direction.
Education provides a staircase to success.
And off she went to change the world.
Remember, today is the tomorrow you worried about yesterday.
Every accomplishment starts with the decision to try.
She turned her cant's into cans and her dreams into plans.
Always keep going; never quit.
Life is short; so live it to the fullest.
Tomorrow will be a new chapter in my life. This book is getting very interesting.
The best is yet to come.
Nothing can dim the light that shines from within.
We didn't realize we were making memories. We just thought we were having fun.
Long Graduation Message
Sometimes, we love to go all out. Just like all our efforts at school, you can also post more extended quotes about college memories on Facebook. Make it memorable by telling your experience or giving your followers friendship quotes for graduation to keep them striving for knowledge. 
It's not easy writing a graduation message, and it gets challenging to write a graduation speech long enough that your friends won't get bored reading them. Leave a superb impression to all career-driven individuals striving hard and getting a better future by picking one of the samples below. 
Must Read >>> Attitude Status in English for Facebook
As a graduate, I'll always remain grateful to my school, a place where I learned how to adapt and evolve to be a better version of myself. Congratulations to me.
School life is in phases. Initially, we start fast, slow down in the middle, and feel reluctant to leave at the end.
As a graduate, I'll forever remain grateful to my school, a place where I learned how to think outside the box, dream without borders, and imagine without boundaries. Thank you.
I'm ready to explore my full potential, go outside my comfort zone, and broaden my horizon. I'm now a graduate.
Graduation is the celebration of achievements and the beginning of a new chapter.
I'm ready to explore my full potential, go outside my comfort zone, and broaden my horizon. I'm now a graduate.
I won't forget my true friends and those who stood by me in my school journey.
Although I'll be leaving school, I won't stop pursuing knowledge—happy graduation to me.
The best feeling in the world is knowing your parents are smiling because of you.
Behind you, all your memories. Before you, all your dreams. Around you, all who love you. Within you, all you need.
You've sacrificed a lot for my future. It may take a lifetime, but I'll do everything to repay for what you have done for me. Thanks, Mom and Dad.
Your future is an unwritten symphony just awaiting your creative, daring and unique talent to make it a masterpiece.
Graduation Best Wishes & Messages
Final Thoughts
Whether your graduation is days away or years after, you can still post the best graduation status for your Facebook and WhatsApp. Upload or repost your graduation pics and give your friends a graduation gift online or a laugh with funny quotes in Facebook, or Facebook Status Messages on Life to keep them working through all those projects, reports, and experiments.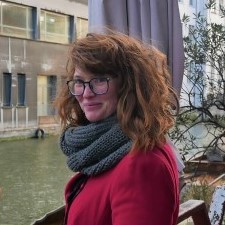 Hi! I'm Babs and I am a content writer. I love how you can choose to reach a big public with social media or limit your interactions to only your closest family and friends.