100+ Ideas on How to Describe Yourself on Facebook in 2022
As of 2021, there are over 2 billion Facebook users. Others use the social media app to connect and make friends, while others create an account for more purposes. Whether you plan to use it for personal purposes or business, it is essential to learn how to describe yourself on Facebook to achieve your goals online.
How to Describe Yourself on Facebook
How would you describe yourself on your first day at school, date, and a messaging platform? Sometimes, you like to say a word to describe yourself to appear mysterious. We want to keep things short and precise to exude professionalism in a business setting. Introducing oneself to new people seems like a textbook activity, but it can be tricky when done online.
Facebook has many uses, and one person can open as many personal accounts and pages for several purposes. You can treat the social media platform as a dating app, an e-commerce platform, or a fan account. It all depends on you! But you would also like to befriend or welcome customers or people you want to meet, follow your account and buy your products.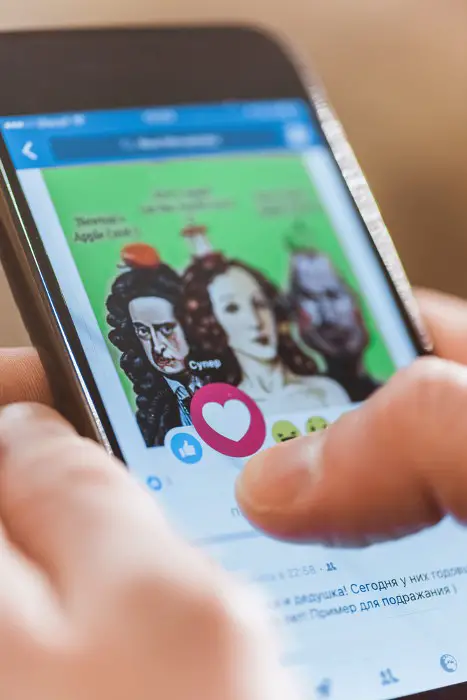 There are many ways to describe yourself on Facebook. There is no guide to explain that! So you can express yourself in quotes, many words, funny jokes, or tell your plans. If you want to describe yourself in one word, it may be the easiest way to write but may not be the right option to make friends easily. Some may see it as intimidating, lazy, or relaxed.
how do you describe yourself: FacebookTips
They say that the best way to describe yourself is by being yourself. No matter what you do, users may perceive your self-descriptions in many ways. So here are some times before things to describe yourself on Facebook. 
Write your hobbies, beliefs, or objects to describe yourself. This way, you can attract new friends who have the same hobbies or personalities.
Be creative! Use a quote or even a metaphor to describe yourself. If you have a favourite song, add that too. It always feels nice to get to know people who can truly understand you.
Do not write like how to describe yourself in an interview. People on Facebook want to meet the real you and would like to know someone about the things they love the most.
Always go less than the word count. You do not need to learn how to describe yourself in 250 words like an essay. Sometimes fewer words mean more to Facebook users.
Each Facebook member has their own perception of how you write your introductions, so think about who you want to add before composing your Facebook intro. To make the composition process more manageable, you can choose among the categories and samples to edit and even post directly to your account now.
Short Words to Describe Yourself on Facebook
Have you ever used just one adjective to describe yourself? How about just using 2 or 5 words to describe yourself? If you want to appear mysterious, you can also use this style on Facebook. You can copy the how to describe yourself examples below or add your flair by inserting a few words or turn longer.
Using one word to describe yourself might be a little too tricky, and you may end up having the same adjective or noun as other Facebook users. If you want to be unique, use some short words or sentences on your bio or status. You can pin it on your group's page or use it on your Facebook timeline photo. 
Read This Next >>> Best Bio for Facebook for Girl
I rule, a king on my own.
An enigma.
I am a queen. 
Restarting life. 
Living my life in my style.
My life. My rules. 
I am a complete person.
I don't play games.
Power is my forte.
That's just me.
I am in charge around here.
I offer so much love. 
Unique in my own way, that's me.
Simplicity does it all for me.
I smile always. That's the real deal.
I am the captain of my ship. I sail my own storm.
My uniqueness is in my weirdness.
I'm number one.
I row my boat myself.
My intelligence scares even me.
I've got girl-power.
You can like or dislike me.
Three Words to Describe Yourself
When you write only 3 words to describe yourself, it often leaves a unique impression. Sometimes, you describe yourself in 3 words using adjectives or just nouns separated by spaces and periods. But just like writing only a few words on your Facebook, simply thinking of fancy 3 words that describe yourself can be tricky.  
When you describe yourself in three words, you can guarantee that it will fit on the character count for Facebook, WhatsApp, Instagram, and other social media platforms. The examples of how to describe yourself below are creative combinations of adjectives, nouns, and punctuations that you can use today!
You May Also Like >>> Attitude Quotes in English for FB
I am me.
Intriguing and interesting.
I love holidays.
I attract attention.
Live. Love. Laugh.
Queen. Boss. Chief.
Sugar and honey-coated.
I win all.
Woman. Unique. Strong.
Master of all.
Bundle of surprises.
Fun Words to Describe Yourself 
Some of the best ways to describe yourself online are telling people about your achievements and being loud and proud of yourself. For some, these introductions may seem intimidating for your new friends, customers, and clients on Facebook. Can't think of a funny way to describe yourself and lighten the mood? 
You can always describe yourself in 5 words or more, but using impactful jokes that do not insult and threaten will leave a good impression on anyone. You can pick among the funny words to describe yourself from the following samples and make your new followers' mood lighter. At the same time, you are introducing yourself creatively!
My full-time job is being fabulous.
I am the only medicine for the soul.
Whatever you see here is only a mirage.
I would donate my body fat to those in need.
Who am I? That's a secret.
I'm the one dancing through your dreams.
If I had to describe my personality, I'd say good looking.
I'm always trying hard to improve my selfies.
I am a little bit crazy.
I could be so skinny, If I didn't have my taste buds.
I'm not lazy. I'm just in my energy saving mode.
I am a limited edition.
I love the confidence that makeup gives me.
My daily routine: Get up, Be brilliant, Go back to bed, Repeat.
I am the bridge for you to cross into knowledge.
I will make you shocked.
I have only 2 attitudes to life: appreciation and happiness.
My heart and head are two different personalities.
I come only to give you fun.
Like a magnet, I will definitely pull you.
Life is too hard to take me seriously.
I dream by the day and sleep at night.
The good and the bad, I do them all well.
I am fun-sized, not short, so don't get it twisted.
Don't you like me? Well, raise your standard.
I deserve the world and all.
Allow me to scare away your fears.
I surprise even myself.
This page is for someone who does not in any way take life seriously.
Let my smile spice up your days.
Every day is my holiday.
Good Words to Describe Yourself
We always like to leave a good impression on anyone, so thinking of a good word to describe yourself takes time. Using positive words to describe yourself may not be as easy as you think. For some, writing good words to describe yourself in one sentence can feel a bit weird. 
Writing your accomplishments and writing what you can do is not an arrogant move on your Facebook account. It is just one of the good ways to describe yourself online. To help you find the best words to describe yourself, choose among the sentences written just for you!
Also Read >>> Describe Yourself in Three Words
I am the most incredible, kind, and unique person you'll ever know.
I want to be your favourite hello. 
I am a real force you have to just reckon with.
I am determined to bring smiles to your glum.
I never dreamed about success. I worked for it.
I enjoy the little things in life.
Let my smile soothe you; I see blessings even in situations.
I am the change you want, so let's get it started.
I choose to make the rest of my life the best of my life.
My life in itself is a message. I hope it gets delivered to you.
Never be too busy to laugh.
I don't like to follow the trend.
I like to reinvent myself.
I am just a girl looking for my heart.
Let me quench your thirst with my words.
I just find myself happy with the simple things. 
I appreciate the blessings God gave me.
My mind is a window. It opens freely.
I am on my way to becoming who I love.
Lose or win, I am always at the top of my game.
I don't overdo things.
This little light of mine will shine so brighter than you can imagine.
Quotes that Describe Yourself
Do you prefer longer but more impactful captions on Facebook? You can use quotes to describe yourself to have an excellent first impression. Quotes on Facebook are always interesting to read. You can use them on introducing yourself on a status, bio, and on an image too. 
It is always challenging to write shorter descriptions, but it is also the same for longer sentences. Save time and effort by picking the best quotes to describe yourself below. When you use to describe yourself quotes for Facebook, you may just end up meeting the best people online.
Read Next >>> How to Describe Yourself in One Sentence
Everyone is born single and simple until they decide to complicate things.
I make use of my heart a few times and my head more.
Bold enough to use my voice brave enough to listen to my heart.
Even if I stroll, I never walk back.
I am the most real and the best of them all.
I take a lot of pride in being myself. I'm comfortable with who I am.
A deviation from the normal, that's what I am.
I am a part of all that I have met. – Alfred Tennyson
One hand I extend into myself, the other toward others.
I speak less because I know very few like to listen.
My smile, my confidence. My mistakes are my greatest strengths.
I am indeed a king because I know how to rule myself.
The fact that I do silly things does not mean I am not smart.
I'm too busy working on my own grass to notice if yours is greener.
Tell me what I can't, and I will show you I can.
The way I see things is different from yours.
I'm just human. I have weaknesses. I make mistakes, and I experience sadness, but I learn from all these things to make me a better person.
I strive to control myself so that I don't lose control in all I do.
I smile even in trouble, which is why I am a strong human.
Even if my plan stays or not, I still enjoy life like I don't care.
Good or bad, I know that life is worth living and that alone is a strength for me.
Describe Me in One Word Facebook
final Thoughts
You can find ways how to introduce yourself on Facebook by either being yourself or by describing yourself creatively. Choose shorter words to keep your Facebook friends curious, or write memorable three words to do the trick! But you can also go for the funny route example of how to describe yourself and more extended quotes. Another way of introducing yourself on Facebook is using a stylish bio and unique font styles.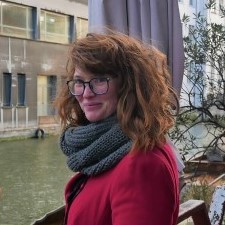 Hi! I'm Babs and I am a content writer. I love how you can choose to reach a big public with social media or limit your interactions to only your closest family and friends.