How Can I Put More Than One Link in My Instagram Bio?
Instagram has had a series of updates in time past, but there's one thing which has not changed, you can't use more than one link on your Bio. Instagram allows you to use only one link in your Bio.
Hitherto, it's still the same; nothing has changed. But, there is a piece of good news for you, you can achieve using multiple links on your Instagram Bio. Yes, you may be asking yourself this, "how can I put more than one link in my Instagram Bio?." Have you checked your profile section on Instagram, and still can't find where you can add multiple links?
In this article, we will disclose to you a reliable tool with which you need, to add multiple links on your profile bio.
Before we move into revealing the tool and outlining the steps on how you can bring your desire to have multiple links on display, let's list out the possible reason why one would want multiple links on one's Bio.
To give out more value, packed in a link.
To make more sales on specific products.
To create complete awareness.
Though they are all alike, until you have a feel of how it works, you'll be eager for more. So Let's proceed.
Are you ready to know the tool?
The name of this awesome tool is PushBio. This tool was created to help people who are tired of always changing the link on their Instagram Bio whenever they have a piece of new and profitable information to share. There's more than one incredible feature in PushBio; It allows you to link to multiple links so you can always put up relevant contents on display, and you can track the number of clicks for each links. In addition, you can re-target your link visitors for advert purpose by integrating Facebook Pixel.
Furthermore, this is how it works:
You input a link in your Instagram Bio as usual, but it takes the people who click on it to your biolink page which has the multiple links. That sounds cool right?
You will find awesome design tool to ensure that your Bio is enticing; also make sure that it encourages users to click on the link because immediately they do, they'll end up seeing a list of custom-made lists at your PushBio.io account.
Below is an outline on how to get started on PushBio.io
Step 1: Visit https://www.pushb.io/register and fill the sign up form. You can also choose to sign up via Instagram login. You will be redirected to Instagram to login if you are not already logged onto Instagram.
In the PushBio sign up page, you'll see a note stating this, "your username will be your profile unique link e.g., https://pushb.io/username."
There are several text fields on the sign-up page, fields for which you need to input your username, name, email, and password. And also, you need to fill the last text field with the name show immediately above it.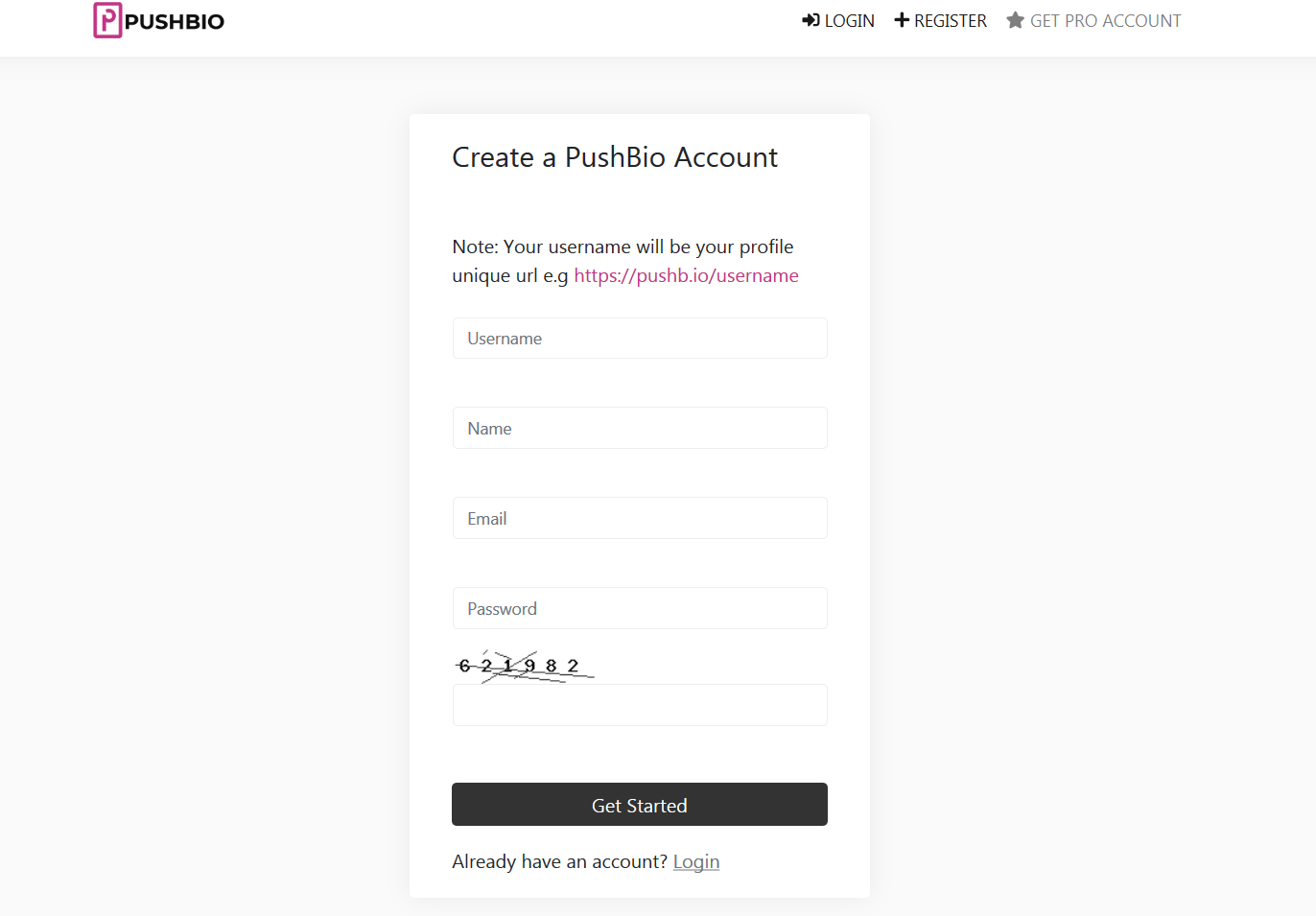 After doing all that, you will have to check your mail for the activation link.
Step 2: Build your link buttons
Once you have logged in into your account, you'll see an option labeled "Add Link." You can use that option to start creating custom link buttons. The platform is also designed in a way that you can add a title and URL to each button. And also, you can drag and drop them, too, to rearrange them just as you deem fit.
In addittion, you may choose to schedule when a particular link will appear on your custom page.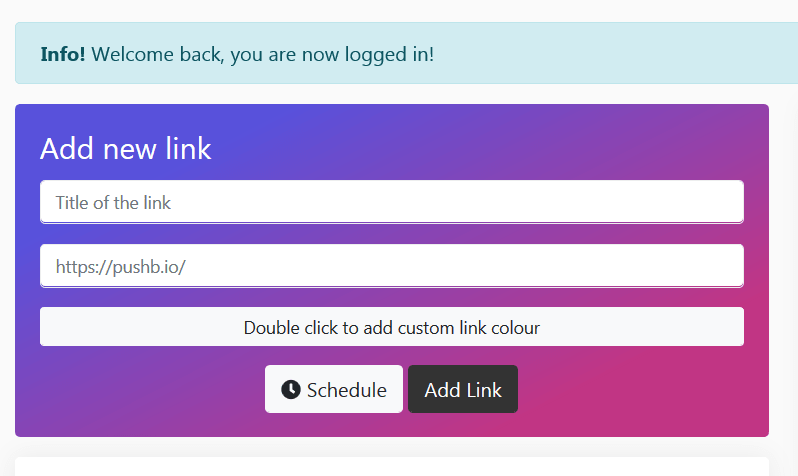 Step 3: Customize Your Link List
Presently, PushBio allows you to customize the look of your buttons with a couple of preset colors. Although the pipeline contains custom theme options. When you're done customizing the buttons, copy your custom and shortened PushB.io link and paste it in your Instagram Bio.
Once your custom PushBio link starts getting clicks, you'll see a chart which contains the number of clicks beneath the link within your PushBio account.
This is a great Instagram bio linking tool you should try out. Nice and friendly user interface. If you are an Individual with less link to connect, you can opt for the free plan which let you add 5 links. If you are an agency, social media marketer or Influencer, you should check out their PRO plans and choose the one that suits your needs.
Please let us know what you think about this tool and if you have used the service or still using it, we would appreciate if you can drop a comment below.